We now offer allergy testing in Redditch, Wirral & Middlesbrough
Have you been experiencing troublesome symptoms that you can't identify? We know that it can be hard to differentiate between all the different possible allergens that could be causing your discomfort. However, there is no need to spend time focusing on trial and error until you get it right – Knights Pharmacy are here to help.
We now offer Klarify.me allergy testing, which acts as an efficient alternative to removing and reintroducing individual lifestyle elements. Let us help you get straight to the source of your reaction today!
Most common allergens
According to the NHS, the more common allergens experienced are as follows:
Dust mites
Grass and tree pollen
Animal dander (small flakes of skin and hair)
Food
Insect stings and bites
Medicines
Household chemicals
Latex
Mould
Common signs you may be experiencing an allergic reaction
Having an allergy can impact your everyday life, however most allergic reactions are mild and can be managed. The NHS states that the most common symptoms of allergic reactions are as follows:
Red, watery, itchy eyes
A blocked or runny nose
An itchy, red rash
Sneezing
Aggravated symptoms of asthma or eczema
In extreme cases, anaphylaxis or anaphylactic shock can occur. In this case, urgent medical treatment is needed.
A lot of the symptoms above can be attributed to several common allergies. Therefore, having an allergy test such as ours can be pivotal in differentiating your symptoms to determine the root cause(s) of your reaction.
What is identified within our allergy testing in Redditch, Middlesbrough and Wirral?
If you have been experiencing symptoms that are getting in the way of your daily life, but are unable to pinpoint them, this test seeks to identify the potential allergens for you. The test works to identify IgE (allergic antibodies) that are specific to over 290 separate allergens. Examples of allergens that can be identified in the test are as follows:
Types of pollen
Pet allergies
Mite allergies
Food allergies
Yeast and mould allergies
Hymenoptera venoms
You can find a comprehensive list of the 290 individual allergens on the Klarify.me website.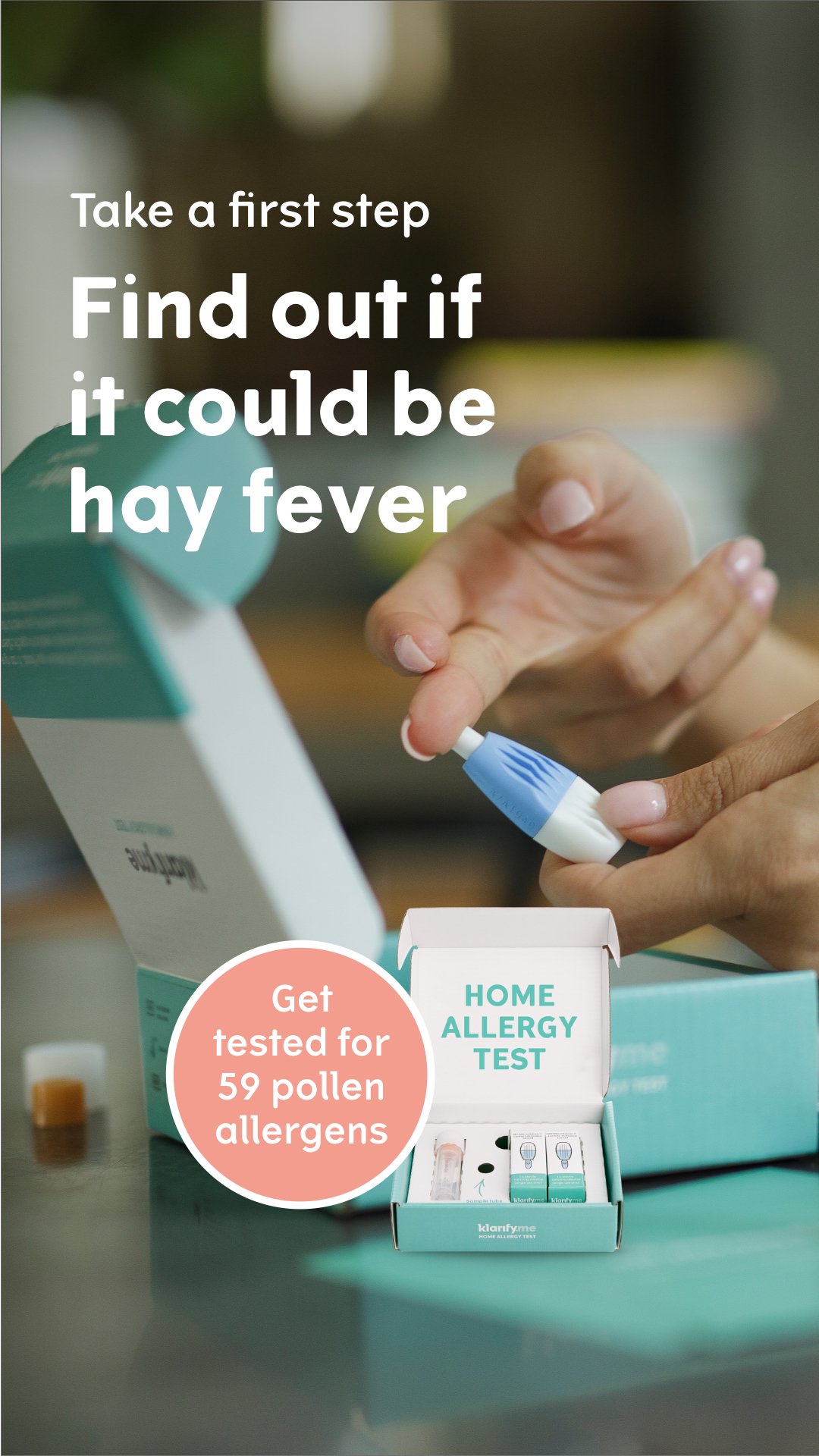 What does our allergy testing in Redditch, Wirral & Middlesbrough consist of?
You can get your results in 3 easy steps
Visit us in store to have your allergy test with us
We will send your results to our accredited partner lab
Your detailed results will be returned within 2 weeks of you taking the test
The test itself consists of a quick finger prick blood sample, which will then be sent off for analysis. Your sample will be analysed against over 290 allergens, in order to provide the most comprehensive results possible.
Following the return of your results, you will be invited to attend a follow-up consultation. During said consultation, our pharmacists will talk you through your results. This will allow them to recommend any lifestyle changes or personal treatment plans required to ease your individual symptoms.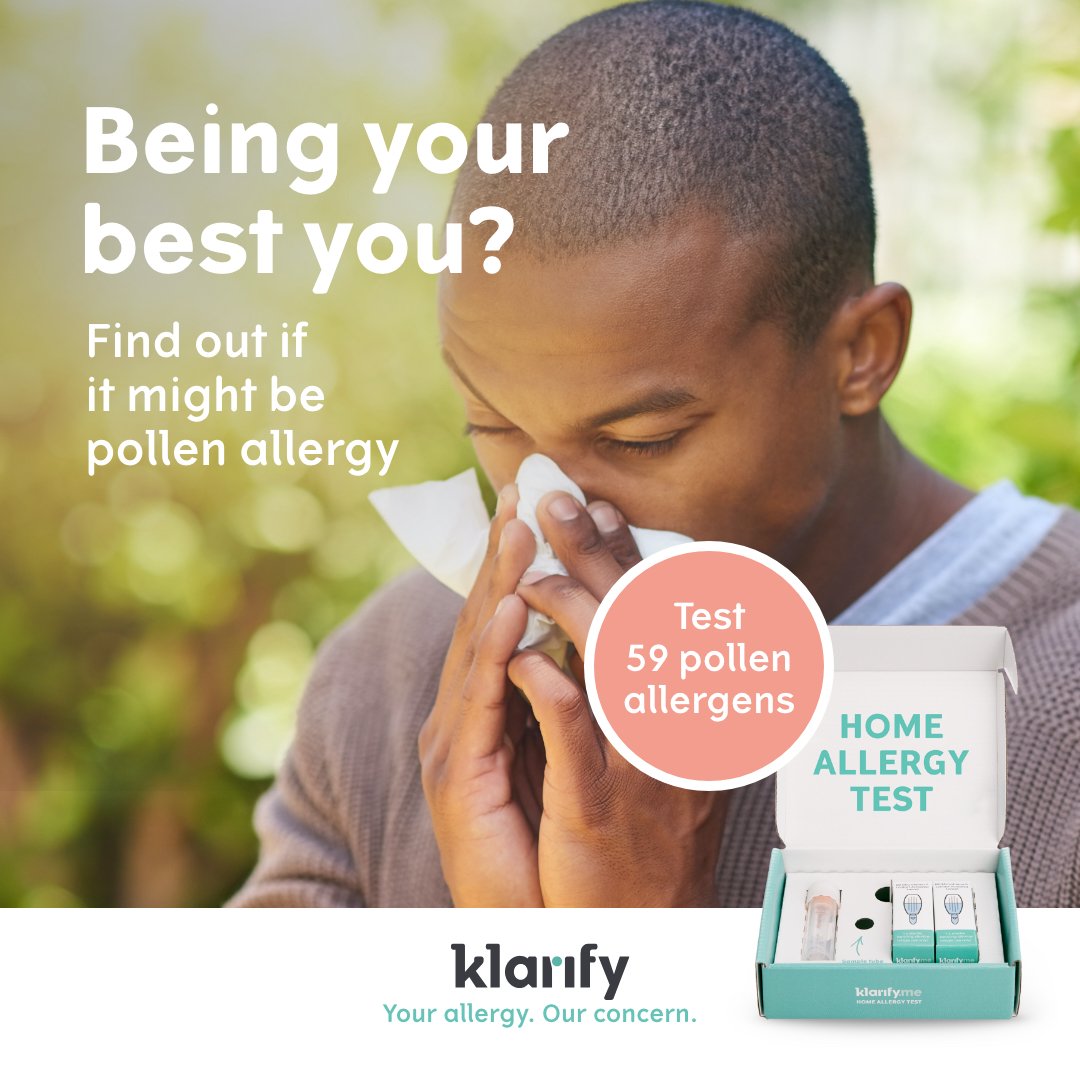 Don't let your allergies get in the way of your daily life –
Let us help you manage your symptoms so that you can get back to feeling like yourself again.
Get started with allergy testing in Redditch, Wirral and Middlesbrough at one of the stores below, today.
This post was written on behalf of Knights Pharmacy by Carla Moore from Pharmacy Mentor